A leading experience in the world of perfume.

A journey to discover the raw materials wisely enclosed in the BASES and ACCORDS.

The opportunity to test your smell and creativity.

A new and exciting concept that will make you
perfume maker of your ideal fragrance.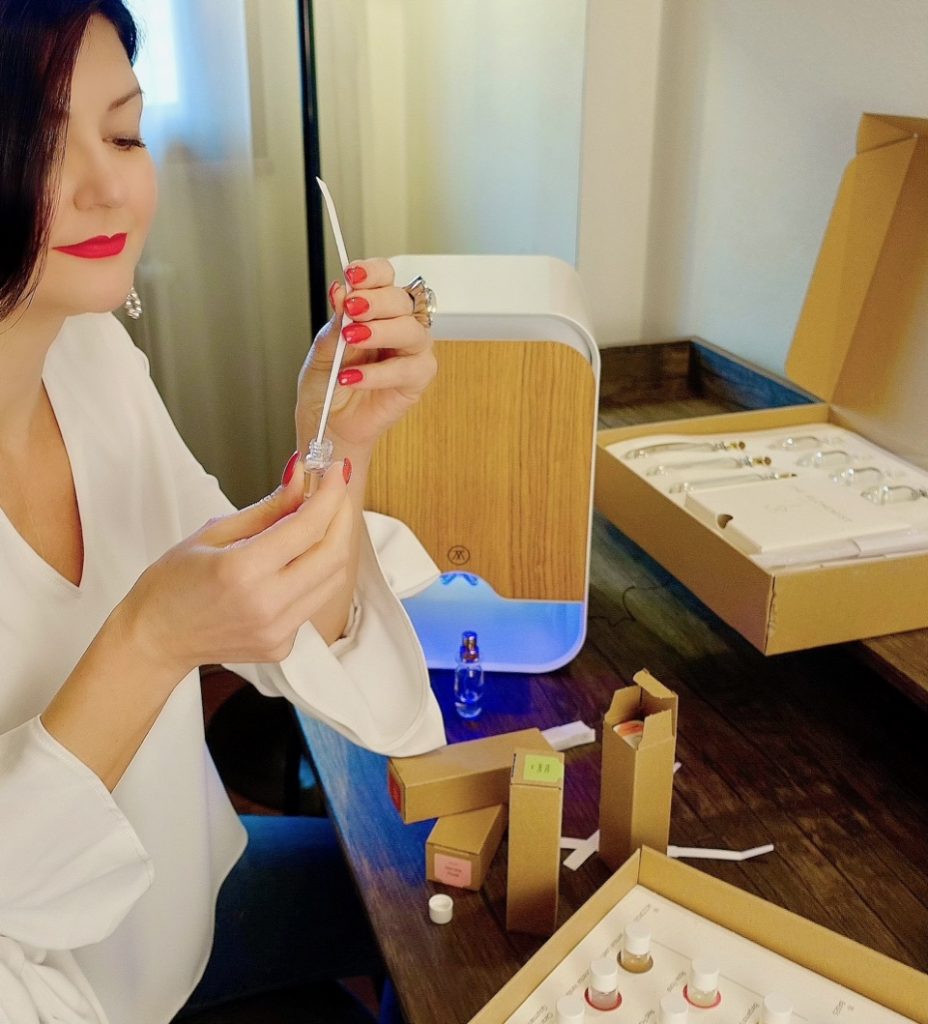 Thanks to The Alchemist Atelier anyone can discover how easy and fun it is to create fragrances. You can respond to your olfactory tastes and formulate the Eau de Parfum suitable for every occasion and even your mood.
This concept of High Perfumery is based on:

1. The Scent Creator, a next-generation elegant device that allows you to design and create unique fragrances quickly and easily.

2. A library of essences created by the best perfumers in the world.

3. An APP with a new language to visualize, compose and share fragrances.
Bespoke perfume creation experience
Making your bespoke perfume has never been so easy!
  During this experience I will guide you through the process of creating your own fragrance; we will start with a short questionnaire to better understand your olfactory tastes, the intensity of the fragrance you want to create, your personality; we will discover the BASES and ACCORDS that meet your tastes and we will also use visual tools to better understand the raw materials.
Each creative atelier lasts about 60/90 min., you will have 34 essences available for olfactory testing, divided between BASES and ACCORDS, you can make 3 tests before the final creation of your bespoke perfume.
I will ask you to download the APP (free) on your mobile phone in advance, so you can use all the tools by yourself and keep your formula.
The atelier includes 1 bottle of 20ml Eau de Parfum with your bespoke fragrance that you can reorder whenever you wish. 
If you want to take a special moment for yourself or want to give an original and creative experience to someone you love, book an appointment!
Do you have a company and want to organize an original, captivating and emotional team building?
Do you have a store and want to offer a special experience to your Customers on a launch or loyalty event?
Do you have a hotel, a resort, a B&B and want to propose an olfactory journey to your Guests? 
Are you a tourist board and want to promote olfactory culture on your territory?

Contact me for more info!